About Mahoor Bagheri:
Mahmood Bagheri Korand (Known as Mahoor Bagheri) is a pop singer, musician, Guitarist, and writer born on September 3, 1988, in Tehran. He plays many instruments and has taught music for some time.
His specialized instrument is the guitar, and he has skills in flamenco style.
He started working in music and singing at the age of 13. At 17, he entered the university due to his interest in science and continued his academic studies in decomposition chemistry until high school.
He was 19 years old when he started teaching flamenco guitar and had many students.
Since 2020, he has started pop singing professionally and has produced many tracks.
About Nudaros:
Tehran-born, Barcelona-based singer and producer Arman Rostamian, AKA Nudaros, has started his journey from a land where music is surpassed and censored. With no holding back, he continuously worked on his musics and productions and constantly refined, striving for perfection and working tirelessly to become a master of his craft.
After years of production and hard work with an unstoppable growth, Nudaros found his path through a major record deal with IVY Musa Sound Corp, leading to a solo EP named "Baila Conmigo" and some successful single tracks.
Continued praise and his incredible hard work have allowed him to sign with RCA Recording and collaborate with some of the most respected artists in the scene. As a result, he started collaborating with Rafi, Vigano, Lia, and arissa.
With plenty of new music, including some collaborations on the horizon, He has just begun to make his mark on Pop, Reggaeton Afro-house music.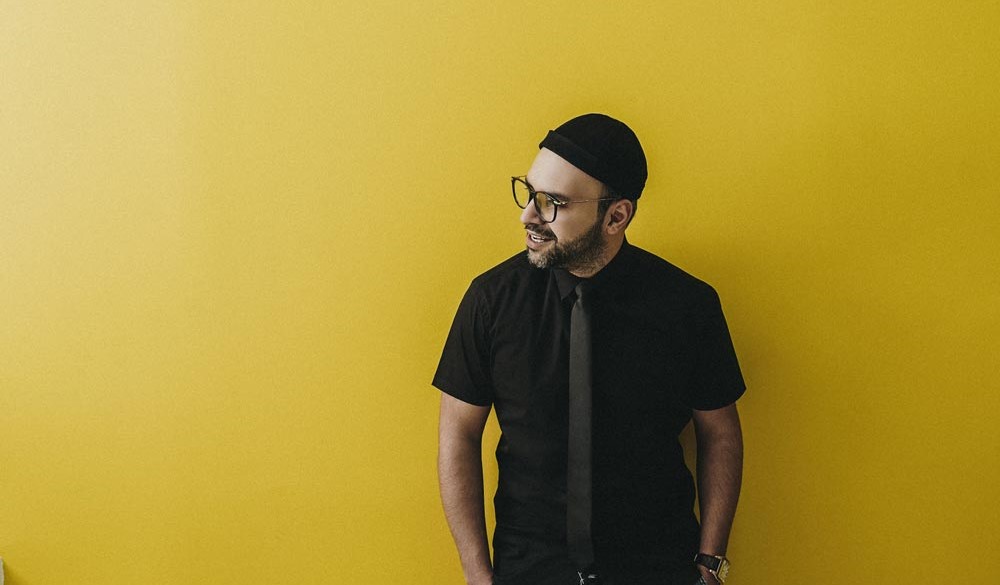 T.F.: As a musician, what is your definition of success? And Why Both of you are working with Iran Mojavez Rec?
Mahoor Bagheri: I try not to get caught up in this. When you're an independent artist, you have the luxury of defining your success, but with a label, it's more about numbers, radio plays, etc. That's why I Work with Iran Mojavez. Personally, it's about leaving excellent quality music that you're proud of as your legacy.
Nudaros: In my opinion, music is now a massive industry, and success results from proper music branding. Certainly, as an artist, I can not do the branding process entirely and correctly. So I decided to leave this part of the work to an expert team like Iran Mojavez.
T.F.: We start with this particular name. Tell us the meaning of Nodarus and the reason for his choice.
Nudaros: I did not always care about a character, good or bad. What mattered to me was the real personality of human beings and nudaros, based on an interview I had with Mr. Alfred Munoz. I mentioned the real nature of human beings or the reality of personality without the mask. In the following discussion, when there are restrictions on Every human being, the ruler, this causes them to be not free and liberated. They reach perfection and grow.
T.F.: Who or what inspired you in your musical life and career?
Mahoor Bagheri: That's not something I think about too often. Music has just been a part of my life for as long as I know. I have my older siblings to thank for having so many records around when I was a Teenage. I've always been creative in my mindset. Melody would embrace me at random moments and give me hope.
Nudaros: A music career didn't enter my head till later in life, actually much later. When I moved to a new place, I had a bit of an epiphany. I was lucky to meet my manager and friend, who steered me in the right direction.
T.F.: Tell me about the most significant challenges in your path so far? I mean, being Persian and singing Spanish?
Nudaros: It's known that every artist struggles financially to promote their art. I'm no different. I've been blessed to work with great musicians who have the same challenges. I couldn't do it without their help. I've been lucky to have a wonderful family to give me moral support.
T.F.: Do you have plans for a live performance?
Mahoor Bagheri: I'm so excited about it. I'm toying with doing an acoustic version for my songs has gained tremendous strides on its own back. I still get compliments from fans on it.
T.F.: What About You Nudaros?
Nudaros: I Mean… Why not! That's all musician's dream. I always give energy and good vibes to my listeners in my music. I can do it in Live performance; that will be awesome.
T.F.: Which particular music/genres do you think you perform best?
Mahoor Bagheri: I think the Turkish pop melodies and Persian folk melodies come naturally to me, so I find songs with those ingredients straightforward. Songs like 'Yalda' and 'Gisoo Kamand' have hints of these genres.
Nudaros: I love Spanish melodies. I can't stop writing and singing Spanish. I spend lots of time in countries with the Spanish language, so I'm comfortable with it.
T.F.: How do you make your music choices from season to season?
Mahoor Bagheri: Whatever works best dynamically for me and fits the mood or sentiment. I'm proud of these recordings on the EP, and I'm looking forward to playing them to audiences as soon as possible.
Nudaros: For me, the conditions are a bit different. I take my music subjects from more real situations. Conditions of the world, countries, relations between human beings and ...
T.F.: Do you have a favorite concert venue to perform in and why?
Mahoor Bagheri: The Milad tower just blew me away. The sound was terrific, like every person (2000+) could hear the same thing to the exact decibel.
Nudaros: I Always Dreamed of having a live performance in Iran. But I need Persian music. I preferred to make my music in a global language, such as Spanish. but your answer is yes, I have plans to make music based on the Persian language.
T.F.: What do you feel needs to be done to grow Persian Traditional music audiences/listeners?
Mahoor Bagheri: I'd like to hear shows on radio and TV or in the mobile app industry. I've listened to alarm clocks that wake you up to breakfast shows. It could work well to wake up to some inspiring Persian Traditional music to set you up for the day.
Nudaros: Every artist in every style is respected by me. I hope that our dear artists in our country will be given more value. Our cultural music is valuable and can even be seen in World.
T.F.: What is your most memorable concert experience?
Mahoor Bagheri: Reverting to the Barbican, London 2015. I was supporting American blues singer Beth Hart. I'd look forward to playing there again someday.
T.F.: What About You Nudaros?
Nudaros: Julio Iglesias Royal Albert Hall London 2019. That's one of the best live performances I've ever seen.
T.F.: What do you consider the most important ideas and concepts to impart to aspiring musicians?
Mahoor Bagheri: Storytelling and melody; if you hear a great story with a strong theme, you can't deny it. It's inspirational.
Nudaros: In addition to things like melody, lyrics, arrangement, etc., I pay a lot of attention to the vibe and rhythm of the music. When a listener gets a good vibe from music, he communicates with them more.
T.F.: What is your idea of perfect happiness?
Mahoor Bagheri: My Family all together. It sounds like lockdown all over again, doesn't it?! I mean all my family.
Nudaros: That all human beings be together in perfect peace and that we artists can keep them happy with our music
T.F.: What is your most treasured possession?
Mahoor Bagheri: My voice, I think. I would say family, but I suppose I don't own them.
Nudaros: My listeners. Without them, all this would have been impossible.