In a conversation with Dr. "Seyed Mojtaba Mostafavi", a Ph.D. in analytical chemistry and the CEO of Rose Calibration Company (RoseCal), Melbourne, Australia, who has been working in the field of engineering equipment calibration since September 2010, the definition and importance of calibration and how to do it were discussed. Then he explained how to provide calibration tools, various problems of calibration companies and existing deficiencies. He is also the editor in-chief of five scientific journals.
"Dr. Mostafavi" called calibration the act of measuring and comparing the accuracy between the measured values ​​of a given equipment or device by means of standard tools and equipment. Stating that if the measured accuracy error is more than the specified amount of the standard, the result of the test or calibration will be rejected, he said: "But if the amount of measurement error and compared with the standard is within the permissible limit, the device is approved."
However, Dr. Mostafavi pointed out the existence of technical differences of opinion among experts and relevant officials about the meaning of calibration and added: "Regulation, modification, repair and quality control are different meanings that are applied to calibration, but in fact this category is the act of measuring and comparing. "
This calibrator mentioned that 10 years ago, many centers did not know about the nature, functioning and importance of calibration, and stated: "The centers' idea of ​​calibration was the repair of medical devices and equipment, and they expected us to repair or change their broken equipment. But now the situation has improved and many people have found that calibration is only for performing a series of tests and comparing the device in terms of health and safety.
Dr. Mostafavi emphasized that the importance and necessity of doctors' decisions depend to a large extent on the results of the medical equipment, and stated: "The incorrectness of these results will lead to irreversible errors and will have serious consequences; Therefore, checking the cycles of the equipment with the calibration method can prevent many possible risks and problems such as the death or disability of the patients."
Stating that medical centers are now required to calibrate their medical equipment once a year, he said: "This is the right time, provided that PM courses and round-the-clock services are also conducted by manufacturers and sales representatives of the devices on a regular basis." »
However, this calibration expert stated: "Of course, medical centers can shorten the time period of performing the calibration test of sensitive devices such as anesthesia, electroshock, etc., if necessary." However, he believes that even now, hospitals consider calibration to be a useless thing because they are unaware of its importance and constantly think about its costs.
Dr. Mostafavi considered the existence of unhealthy competition between calibration companies and the lack of effective monitoring of organizations as other important problems in this field and said: "Unhealthy competition starts from the point where companies are thinking about lower costs and more profits, and the close connection of this issue with health and They don't care about human lives." According to him, some companies are thinking of attracting medical centers and more profit; Therefore, many rules and standards are not implemented. In this way, the length of the test is shortened. Because the shorter the test time, the faster the project will be done and as a result, the person can get more significant profit by testing more devices.
This calibration expert stated that this group of companies do not observe many cases due to achieving more profit with the help of such methods, and added: "Also, some companies provide calibration services to medical centers and hospitals in order to earn more profit. They do a lower price; On the other hand, hospitals and medical centers, due to their budget problems, it is more economical for them to give the work to companies that announce a lower price and do not worry about anything else, especially since all these companies are under the supervision of the General Department of Medical Equipment. As it can be seen from the explanations of this expert, such issues will eventually cause the companies that provide good work to have a smaller market and may even be forced to hand over their company in the end.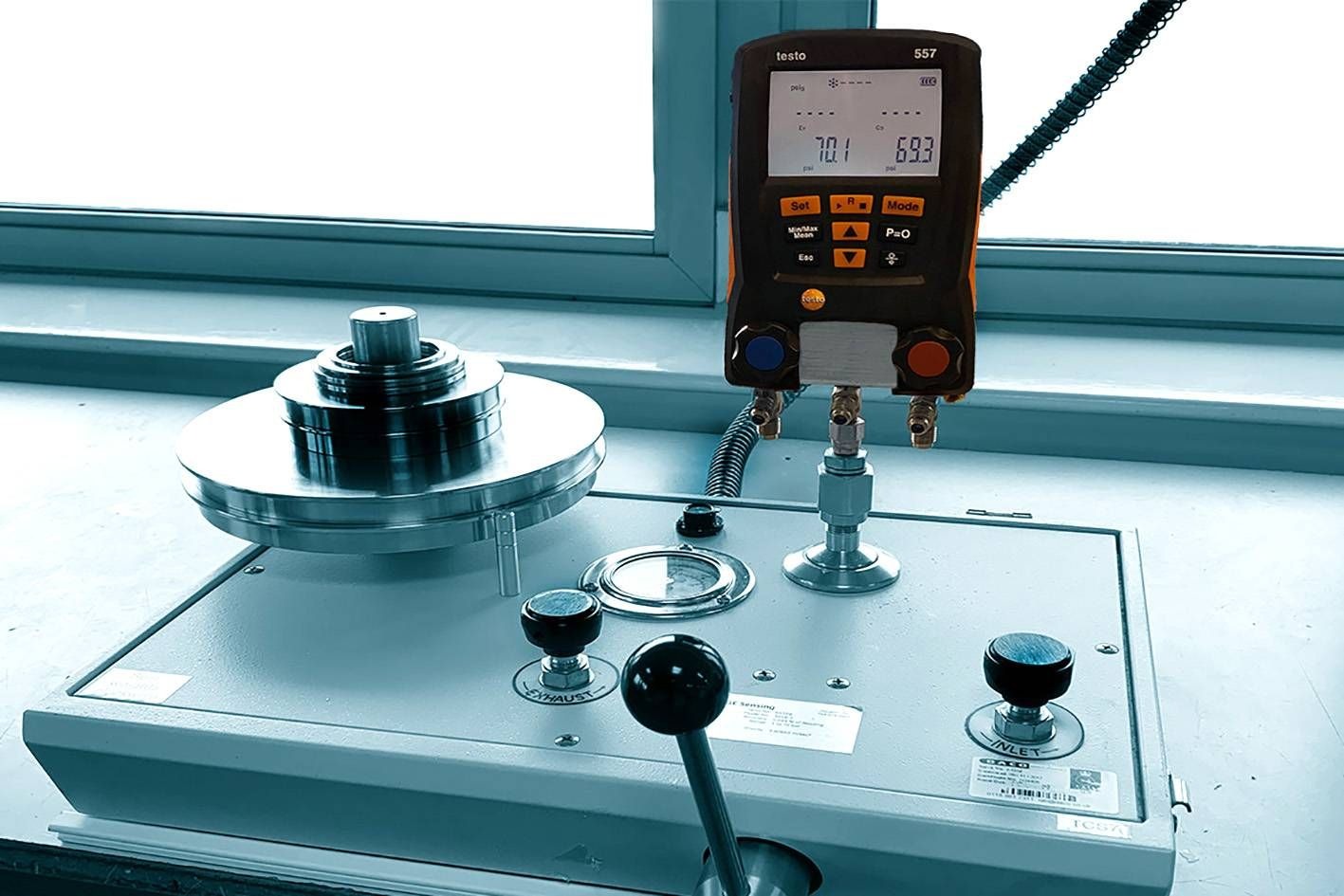 Dr. Mostafavi also mentioned that the calibration tool itself needs to be repaired and calibrated, and explained: "There are no calibration companies in Iran that can calibrate these equipments; As a result, companies have to send their tools for calibration to countries that do this."
Stating that sending instruments to other countries to be calibrated in terms of cost and implementation is a difficult and exhausting task, he said: "Customs problems, the time of sending, receiving and its costs are very high; This has caused some companies to send their equipment abroad for calibration or to get hold of documents while their equipment is not calibrated at all."
Dr. Mostafavi also complained about the ease of obtaining a license to establish calibration companies: "Perhaps one of the problems is that a number of companies operate and obtain licenses without proper evaluation and supervision.
He complained about the lack of an approved repairer and calibration laboratory and said: "The repair of any device that is used for calibration needs the approval of the General Administration, which we do not have now; "Also, if someone repairs the calibration tool, it will need to be calibrated again for the accuracy of its operation, so the process of calibrating that equipment will arise again."
According to this expert's explanation, if the calibration tool cannot be repaired and calibrated, it will be useless and one should think about buying other equipment and spending additional costs.
According to Dr. Mostafavi, hiring educated, trained, knowledgeable and capable staff in communicating with the standard is one of the other problems of calibration companies; Especially since the work is carried out on a case-by-case and project basis in different Australian cities and they do not have a regular work schedule, and the workforce is forced to leave their jobs after a while.
Dr. Mostafavi stated that in addition to this, we do not even have calibrator calibration laboratories in Iran, and added: "The calibrator devices must be tested and evaluated at specific time intervals." In completing his explanation, he emphasized: "If we want to have a proper measurement to evaluate the accuracy of the performance of medical equipment, these measurements themselves, which are called calibrators, analyzers, or testers, should be tested once in a while."
Remembering that if the calibrators themselves are not accurate, there will be no useful output and all calculations will be wrong, Dr. Mostafavi explained: "Unfortunately, the maintenance management of medical equipment is not a priority."
The CEO of Rose Calibration Company stated that another problem is the lack of proportionality between the calibration tariffs and the costs of the calibrator companies, another problem of the calibration of medical equipment, because the costs of the calibrator companies have increased greatly due to the increase in prices, and the compatibility with the tariff It does not have specifics. He believes that joint cooperation in the field of quality assurance should continue and it helps companies to increase their quality services.
Advertisement