He was born on December 30, 1981 in Tehran, Iran. He is originally from Sanandaj, kurdistan Provincem, Iran. His first professional voice work came while working on the 2000 movie The Last Warrior.
From a very early age, he showed an interest in learning martial arts such as Judo, Kyokushin, Pro Wrestling, and Wado-Ryu Karate. And then as a young adult, he started to practice Wushu by the famous coaches, Mohammad PourGholami and Masoud Jafari. Due to strong desire for this martial art, he kept on practicing for years and achieved considerable success and became champion and vice-champion in 2000 and 2001 in the state championship. He was also considered as a coach and judge.

In his early thirties, as his heart was filled with longing for dubbing art, he joined the Glory Dubbing Group, while he suffered from slipped disc and had to quit his favorite sport; and that was a time of great sorrow for him. But the attraction of dubbing was so great that he could decrease his sadness and try his best to learn more and more and get experience of it. Admitting that there are thousands of ways to reach the goal, he believes in divine Providence.
Some of his Persian voice acting works are:
Boss Baby in The Boss Baby 2017, Top Cat Top Cat Begins 2015, Blu in Rio 2011 , Lord Shen in Kung Fu Panda 2, Megamind in Megamind 2010, Lightning McQueen in Cars 2006, Mandi in Ice Age: The Meltdown 2006, Superman in Superman returns 2006, Keanu Reeves & Woody Harrelson in A Scanner Darkly 2006, Otis in Barnyard & Back at the Barnyard 2006, Jamie Foxx in Stealth 2005, Eamonn Walker in Duma 2005, Zuko in Avatar: The Last Airbender 2005, El Cid in El Cid: The Legend 2003, Tarzan in Tarzan 1999. Also some of Iranian film, Animations, theater performance and Viceo game are: Rostam and Sohrab 2012 . Sohrab And Afrasiab Voices, Fish & Cat (2013), Zoro (2014), Red and the Others 2014, Afra, or the Day Passes 2016, Farmandeh 2018, Shabgard 2014, Combat in the gulf of Aden 2012, Zolfaghar 2012, Orient: A Hero's Heritage 2008.
He Nominated for the best voice actor in first dubbing festival 2012, Best voice actor in second dubbing festival 2013 and Best voice actor in third dubbing festival and nominated for the best dub director 2014.
Majid Habibi has also written a book about Voice acting in 2016 in the name of Sedabazigar(صدابازیگر)

We asked him to give us a brief note about the bookThis article is a brief introduction to the chapters of this book.

who is a professional voice actor?

Sedabazigar is the art of performance and presenting speech in Movies ( dubbing animation and other film genres), computer games, narration and radio drama, film and television trailer, propaganda teaser, puppet show, vocal opera and ( other audio musical works "combination of acting and singing") speech documentaries, audiobooks, multimedia software and Deklamasyon.
Sedabazigar due to the wide circle of its activity inevitable of gain knowledge, insight, experience and awareness is infinite. Because of this is required in 5 main pillars (literature, acting, expression solfège, nurturing creativity) attain knowledge sufficiently. What is obvious is the lack of competency reference for obligatory education. Where the rules and methods must planned for susceptive. Because of disruptive activities in this art after more than half a century demands university in academic way.
Voice actor due to the wide circle of its activity inevitable of gain knowledge, insight, experience and awareness is infinite. Because of this is required in 5 main pillars (literature, acting, expression solfège, nurturing creativity) attain knowledge sufficiently. What is obvious is the lack of competency reference for obligatory education. Where the rules and methods must planned for susceptive. Because of disruptive activities in this art after more than half a century demands university in academic way.
To date, everyone who have a name and style in this art by relying on knowledge, personal experience and trial and error have taken steps that not the master do chart effort to transfer nor the student have not been available source and principles and only hasty, patchwork, superficial, far-sighted thought and careful reflection tips; classes in duration of 2 month or a little more for people without basic selection in a formal cases will be held; experience shows that this process has never a good procedure for anyone who is interested in this art.
This specialty demand more elegant and spacious titles for teaching and gain knowledge. Including: Persian literature, Dramatic literature, English literature, principles of translating, auditory training, rhetoric, vocalization, familiarity with accent and other languages (foundation), popular culture and allegory recognition, personality assessment, mythology, anthropology, introduction to scriptwriting, dialogue principles, (set in dubbing and radio drama), principle of management, dubbing management(specialized) techniques of speech( dubbing, trailer, teaser, documentaries, puppet performance, musical theater, reading poetry and different literary texts) training feeling, acting, fundamental of sound designer and sound making, solfège, familiar with a basic toll in Iranian or world music, principle of sociology, principle of psychology, history, familiarity with relevant software, recognition and hygiene Larynx and… that each one must have been separate courses for students of this field for writing and teaching according to their importance degree.
This field in the beginning of establishment certainly has the capacity to offer in associate's degree and after that by payment and coherent planning can also consider Bachelor's degree for it without ambition. Of course for entering students of this field practical test in measured condition, scientific and different of stereotypes must be considered till brevity not taken for individual who deserve.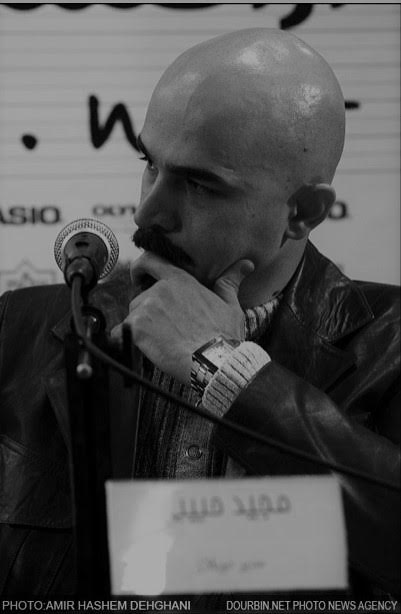 Nostalgic Sound

What explanation as a good sound in our belief and after many decades everyone who decided come to this art evaluates by those sounds at the beginning is only because of human habit that is said this sound is good or common, familiar or strange, special or without charm.
Human voice system, is a extremely complex tool in the creation of joy, glory, shame, wonder, cute, purity, hatred, wisdom, love, hate and other million words to blending sing.
According to my explanation of familiar sound that said in the first paragraph, I believe that the voice or more correctly the person is suitable for this art that in the first grade care to hygiene and health of larynx and in the second grade use the science, experience, insight and awareness to have a superior and efficient technique that I have brought a few of them in the aforesaid article until get a style and compilation in voice acting. If the role of special sound color has no knowledge and insight is not important but if it has, small advantage of strong player have a seriously effect.
Attain science not need to scene theatre experience nor cinema and television camera. In an era that technology come along with immeasurable speed science, technique and arts get more specialize shape every day and to pay all these only cause no result and at the end become frustration of confusion in ourselves. My suggestion to people who are new in this arena or people who have a superficial glance is at first self-knowledge and then recognition of this art because in my opinion wrong direction and ignorance that have confusion result is the beginning of destruction, emergence of moral corruption, margin in environment activity and finally sinking in distortion swamp.


Is the only sound that could be permanent ?

The text below is a brief summary of research on the nature of permanent sound (in the field of Sedabazigari "voice acting") and check it more deeply; in particular, the permanent sound has always generalize conception and never pay attention to factors together till human voice become permanent. Even at the ceremony that often held here or other country that honored of people, there is no any analysis and criteria for selecting them. Of course, there is no doubt that these people appreciated, qualified and worth for it but the question is that where they come from? What they do to receive here and become the permanent voice? Until the answer become a key for lover of this art and if they are real lover and have motivated and talent can find right and specific direction at the beginning until have a good finally.
To find reliable and clear expression answer to above question 600 minutes interview have been conducted with people who has a continues presence and reliable resume in this profession and those who has a close cooperation by voice acting like the editor of radio and sound maker. I noticed that many other people in various specialties have special attitudes which are able to criticize and reveal many aspects of active performance from significantly and different point of view, because of restricted time and conditions we could not talk with them.
In addition to interview by expert people, questionnaire was distributed among voice actors to assess and explore the reason of unknown issues that I have pointed some of its important conclusion.
Most of the participants in interview choose voice actors that during their professional employment have appeared in dubbing more; know as a familiar and perdurable sound that because of hearing their sound in television (as well as media dependant on image) that today, allocated more time of people among other media.
Knowledge of special style and unique components, mobility, continuing innovation and being up to date, recognition and training different tone of voice as well as consolidation and empower to low tone of voice ( because of charisma and more influence of low and bass tone of voice) that many are unaware of it. Creativity, high musical understanding, the ability of acting, knowledge of the literature and translation (Native language and English language among foreign languages) love and affection to this profession even in difficult material and spiritual situation and refusing to employee system in art, (mechanically working and get away from the features of a professional activity), having a professional look and not only as a habit and disport mere to this art, vocalization power and sound adaptation with characters in dubbing, continues presence ( decades), good morality (which making growth as well as creating good opportunities for development of its owner) this is the most important thing among people's point of view, theoretical education( sum of knowledge, science and perception that learning it is require for voice actor) all of all together form the foundation of permanent voice.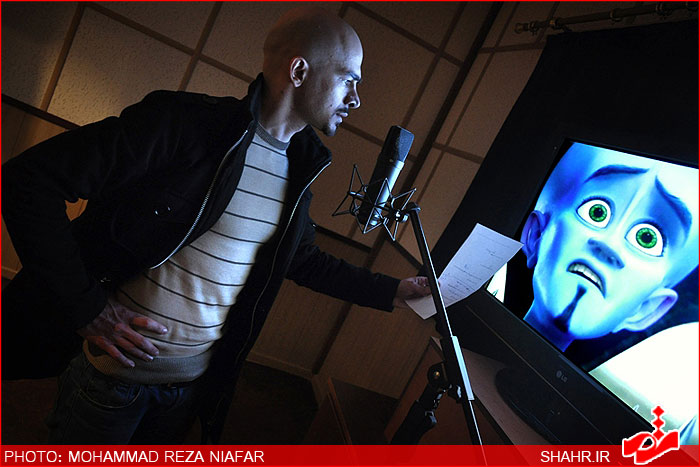 Always aspire to become voice actor

The health sound: to enter this profession in Iran because of no special academic education in academic center; the first important thing is familiar with the sound system and recognition and protection of it that you can acquisition knowledge in several books which translate and compiled freely. Among them is the book "set your voice free" written by Roger Lowe and easy interpretation by Siros Navidiyan, Health larynx and song: by Mamar Andevari and ….
Capabilities of acting by voice: for getting skills in acting by voice because of special profession of Sedabizagar is necessary in radio drama, dubbing movie in different genre and also acting by voice in animation instead of fantasy and unreal character and also acting by voice instead of puppet character, is necessary for acquisition of acting skills, reinforcement, identifying and execution different feel and personality and different style of classic and modern acting in order to better understand of characters in different position for the best output of your voice. In this regard, reading books and practices their exercise, watching movie in original language as well as dubbing, watching Persian movie and No-dubbing and pay attention to voices, watching theater and live and recording reading plays, pay attention to your behavior and others in different situation and analysis of all of the above are useful and necessary.
Oratory and solfège: Mention these two important titles together show understanding and importance more clearly. Auditory reinforcement, recognition of respiratory organs and formation of proper breathing in person, strengthen the speech organ, awareness of intensive and shape of species sound in order to creation of different vocalization and produce various interjection, understanding of rhythm, beat and sound step in people, remove the wrong habit of speech and correct pronunciation of letters and.…all show the importance of research and training in rhetoric and learning solfège.
Research in Persian literature, fiction and drama: consequently, Sedabazigar deal with scenario, screenplay, monologues, dialogues and generally the written text in this field. The owner of this art, deal with words and sentences which have rooted in culture and language and must transcendental his theoretical knowledge by study more for showing his practical work with the lowest level.
creativity: creativity and importance of creative minds in every technique and art is evidence of durability, prominence, special and superior distinction to a "work" or "author" which this in not achieved except by thinking, accuracy, distinguish from pure to impure and boldness of clever thought that can combine by slender inspiration and interpretation but not imitated of society, his people and their achievement as well.
As a wellness conclusion of this article should be noted that only brief and short-term studies and exercises have no amazing and appropriate results to lovers of this art must waiting for flourish by endure the hardship of this profession with many practices and probing in many years. Increase awareness in related titles and studying on supplement science such as sociology, psychology, mythology, anthropology, management principles and policy of audio works, principles of translation, sound designer and sound making principles, introduction to a basic instrument in world music and Persian music, familiar with related software and…. All of them are other professional instruments of Sedabigari's (voice acting) art.


Find your breath; other roles have been sound before

What explain in this text is about imitation of Sedabazigari's profession and its difference with imitator of sound. Some people consciously or unconsciously stimulate the sound of Sedabazigarn ( voice actors) while conscience, thought, insight, creativity and the spirit of Sedabazigar cannot imitate ever. And whatever try to stimulates in appearance; the only thing comes to our mind about these people is a vast sea with no depth and without any idea and dependency only the sound to be heard that easy or difficulty trying to stimulate the immortal voices which these imitators just see and hear the appearance of them and with much regret never have contemplation in actors hostelry and repetitive attempts in order to seek, search, effort and pain to breeding intellectual, scientific and creative making of the works.
We must analysis imitators of this art and other arts in our society. Training that establish on imitation is non-creative training that thought and effort for innovation has no place on it. In education system base on imitator that don't care to creative production and innovative and pupils and student invited to imitate and devoid of insight and self-knowledge, suffice only to repeat the experiences and writings of others; knowledge, culture, art and science remain on surface and have no progress. We must check the society that on it creativity and new authoring have a less place rather than simulation with no consciousness and initiative and also analysis its education process.
Those who imitate the sound in recreational and entertainments programs such as in congress, happy ceremony and different video and audio programs are very seeable and audible for many. What seems bad is imitate voice of others in order to get money and sabotage against elders and professional in various field of art, whether consciously or unconsciously and duo to pressure of different factors; this is unappealing and immorality. I don't talk about imitator of sound in congress and happy ceremony but I mean those who have pretentious and devoid quality act in studio and audio-visual media to earn money or even to spend leisure and entertainment time of themselves and others with lower price of professionals; unfortunately, these people become interest to groups, organization and companies that by supporting them are ready to cooperate only because of their low cost and their material point of view and enter low quality works in social media and consequently decrease art and culture in whole society and cause the audience demand superficial.
The important thing is that we should not abandoned the effort for self-knowledge and growth of personal abilities and unique skills and know that whatever awareness, knowledge and experience of artist grow and try to advance yourself honestly, his followers will be more too; Because unfortunately those who seek perfection and excellence are always a little and those who imitate and go short cut way that seems smooth but are empty of thought and difficulty are many.
It is natural that whatever imitator of professional artist greater and others try to imitate him/her, represent the growing trend of that artist, like a green, firm, thick and soaring tree that represent more productive. His imitators are foul that by continue imitating others, at the end losses.
Artist should not scare of his imitator and instead of wasting his time and focus on margins, must be aware that time is little and for growing in his art cost energy and time because technician always growing fast and if their follower don't know the truth of themselves, slave of humility forever.
Those who have difficulty in acquisition knowledge and experience with their pure compilation in every technique and art sparkle by their name and memory, were praised and welcome by educated audience; and hope that misguided follower go back detour and placed in the path of excellence by self-awareness and self-knowledge.
2121