Embrace the rich culture and breathtaking experience of exploring the exotic nature, and spoil yourself with a ticket to travel to Iran. You have heard different things about Iran on the news, which may not be very pleasant, but this country has another side to capture your heart and make you fall in love with its beauty. See a wide range of variety when it comes to people's ethnicity, culture, religion, fashion, and even food which can surprise you. A trip to Iran can make you widen your horizon and see how people look alike while being different!
Why Should You Travel to Iran?
You explore the pictures of local bazaars, natural wonders, and delicious Persian foods, which are enough reasons to convince you to buy your ticket to Iran. But this is only the tip of the iceberg! There are many reasons to assure you that having a trip to Iran should be on your bucket list.
Traveling to Iran is Safe
Ignore all you have heard about the lack of safety and security in Iran. It is one of the safest countries in the Middle East and even the world. We cannot say that nothing will happen to people in Iran, but the crime rate is pretty low in this country compared to some countries like Brazil or France. So, you can play it safe, get your travel insurance, and book Iran tour packages before traveling to this country. There is no need to worry about your safety in Iran. You just need to follow the normal precautions that you do in a new country and enjoy your trip the most because Iran is one of those places that captivate you with all the beauty and perfection.
Find the Most Valuable Experiences with a Cheap Price
It might be a surprise to you, but traveling to Iran can be very economical. You can enjoy all the luxurious and first-class services without worrying about money that much. The value of Iran's currency is very low, allowing you to explore every bit of Iran and look at your wallet at the end of the trip to get surprised about how much money you saved. If you have traveled to Iran before, you know how fantastic this opportunity can be. To those who have not been to Iran yet, you can easily book an Iran private tour at a very reasonable price and visit this country with zero hassle.
History, Glory, and Iran Cultural Journey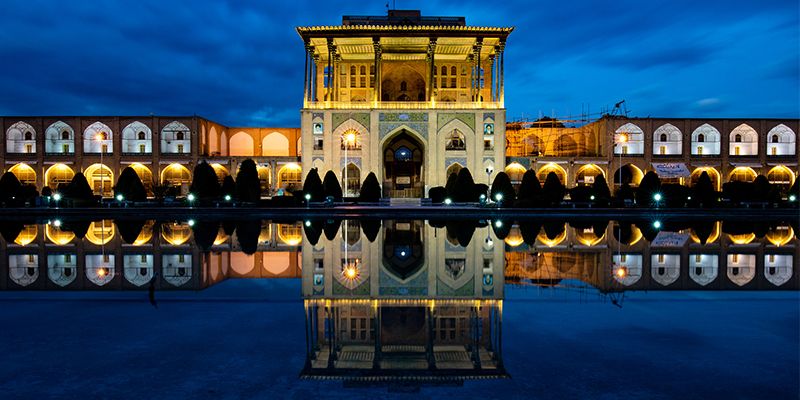 Persian history and all ancient places that have been left can testify to the glory of Iran. There is something mysterious, elegant, and gorgeous about historical sites in Iran, which is the utter experience of an Iran cultural journey. You can start with the Achamedian sites such as Persepolis in Shiraz, where Iran saw one of its most glamorous days, and then go to Isfahan to see the adorable blue tombs that represent the tranquility of the sky. Do not forget to see Tehran's historic buildings like the Golestan palace which is a garden shaped into a glorious palace. In the end, nothing can be the cherry on top of your trip but historical museums that give you the essence of what Iran looked like in different periods of time.
Where Nature Has it All
Many people know Iran for its remarkable history, but they will be surprised to see it's breathtaking natural wonders. You can travel to Iran any time of the year and enjoy all four seasons at once. You get shivers in some western parts of Iran, while you can book an hour flight to another part like Bushehr and Khouzestan to hug the sun! There are some other parts like Rasht, known as the city of rain, which delights you with its wonderful forest. However, if you are a fan of deserts and want to feel the sands with your bare feet, you are in the right place. Yazd and Kerman are here just in the heart of Iran to give you what you have been looking for by being some of the hottest spots in the world. You can also have them all by booking a nature tour and exploring the beauty of nature in one country.
Iran Culinary and Persian Food
If you are not convinced yet that Iran should be your first trip this year, you just need to think about the variety of delicious food that you can find in Iran for any taste and preference. Iran is truly heaven for food lovers! You just need to decide what kind of food you want the most, and you can go on the Iran culinary adventure to find it easily. It is like a festival of taste, color, and beauty! Get yourself seafood, a vegetarian dish, or famous Persian Kebabs that fuddle you with their aroma!
Thrilling Adventures in Iran
Are you looking to feel adrenaline in your blood and enjoy an amazing experience in Iran? No worries! Iran offers you different kinds of thrilling adventures like a Ski tour that make you experience the cold weather while feeling warm from inside. If you are not a ski fan, you can explore the Lut desert and feel the most excitement that you can ever experience by going around the desert in an off-road car!
Iran is here with all its magic to enchant you and make you explore its beauty. The only thing that you need to do is to book a trip to Iran and start your journey right away!