They may be mistaken for a flat sandy landscape covered entirely in sand dunes to tourists. However, visitors completely rethink their opinion of the location following their first visit.
Iran desert tours take tourists to geographically diverse locations with a fantastic, varied range of flora and fauna. Iran's deserts feature unique natural attractions such as salt lakes, massive sand dunes, spectacular Kalouts (Yardangs), the hottest location on Earth at Gandom Beryan, and traditional Persian caravanserais.
The Kavir Desert, The Greatest Salt Desert in the Middle East
The "Great Salt Desert," also known as "Kavir-e-Namak" or "Dasht-e-Kavir," is a vast desert in the midst of the Iranian Plateau. This Iranian desert receives very little snow and rain. However, the nearby mountains supply enough runoff to create several seasonal lakes and springs.
A salt-rich sea covered this region millions of years ago. As the water dried up, a coating of salt as thick as 6 to 7 kilometers was left behind. The salt layer was gradually buried beneath a thick layer of muck. However, salt has a low density, which is lower than the mud and rocks that lay beneath the salt layer.
As a result, it began pushing up through the surrounding silt, eventually breaking through and forming domes over millions of years.
The salt crust, despite its appearance, is just a few inches thick, and beneath it is a sticky grease-like muck known to Iranians as "Charbeh," which is incredibly difficult to get out of if one gets stuck. As a result, travel in the Dasht-e Kavir is very dangerous without a credible Iran desert tour guide.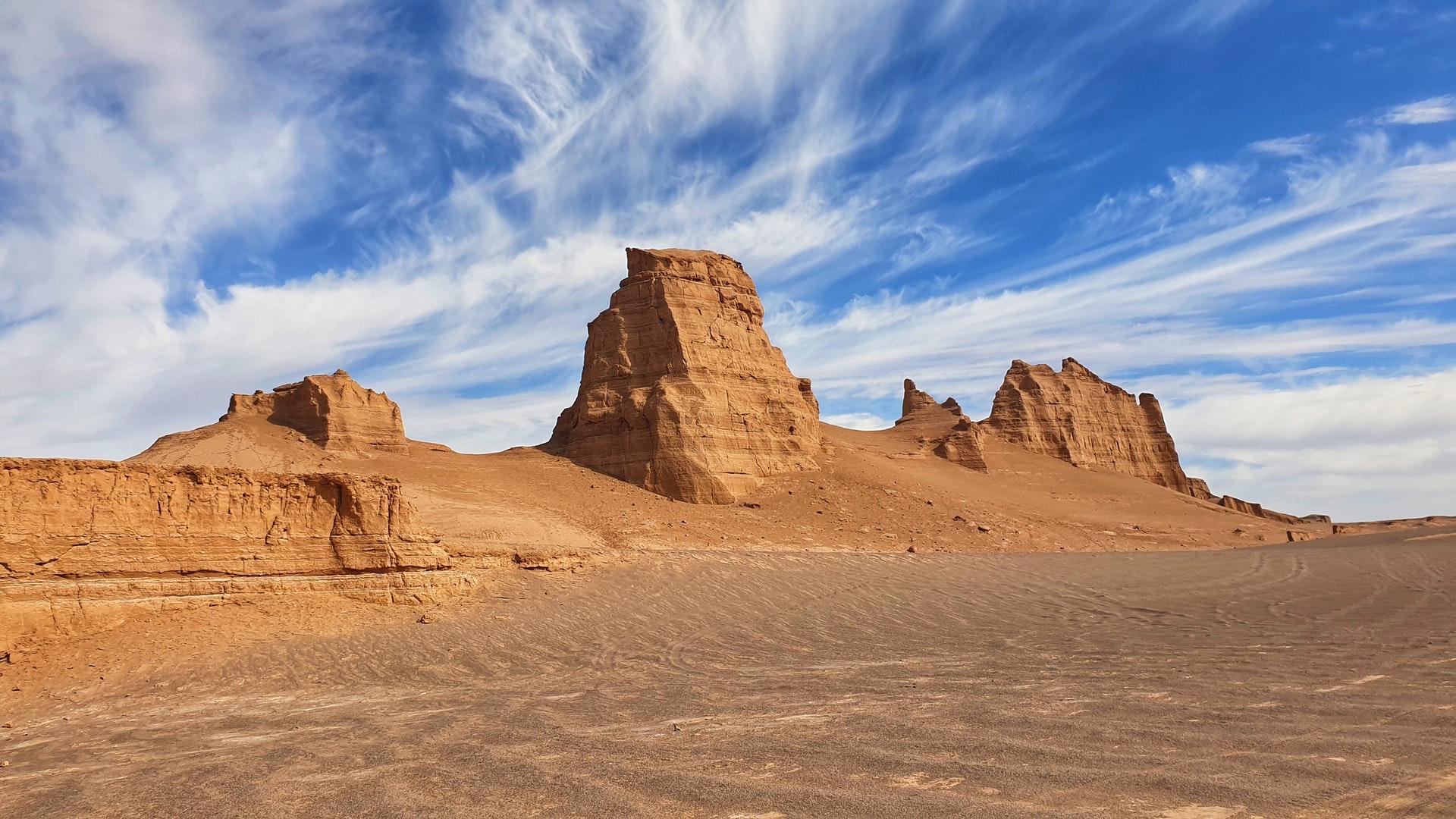 Lut Desert: Hottest Spot on Earth
The "Lut desert" is a huge salt desert in Iran's southeast that was added to UNESCO's world heritage list in 2016 and is said to have the hottest land surface temperatures ever recorded on the planet.
Naturally, this place is hardly the best Iran tourist destination for a lunchtime barbecue. However, excellent nighttime weather and desert moonscapes provide a wonderful setting for nighttime camping under the stars, and the sunrise views are breathtaking!
Strong winds sweep the Lut desert between June and October, transporting sediment and generating massive erosion, resulting in stunning ex aeolian yardang formations - gigantic corrugated ridges known as Kaluts.
These Kaluts, which are 120 kilometers long and 80 kilometers wide, are characterized by UNESCO as "an extraordinary example of continuous geological processes." Some can grow to be as tall as 80 meters!
Iran Tours: The Way to Happy Memories
Iran has breathtaking scenery, boundless skies, arid deserts, steep mountains, and abundant wildlife. Iran desert tours and desert safaris take you to some of the most isolated parts of this fascinating country, from the Lut Desert's sand dunes to the Shahdad's spectacular Kalouts. Tourists rarely see these places, making your Iran desert tour a true adventure.
Allow our local guide to take you to the beauties of desert flora and fauna while also providing you with a deep understanding of the desert ecosystem's delicate balance of life.
Iran is a nation of limitless contrasts, where you may learn fascinating things about desert flora, fauna, geology, history, culture, and way of life through interactive displays and exhibits. Imagine hiking through the desert in the manner of the past while discovering a natural spring gushing from the side of a dune's heart.
The Smarter Choice: Explore Iran in Your Car
Iran is one of the few remaining sites where you may travel long miles in comfort and style, sleep in the wilderness or organized camps, explore the middle desert and secluded dunes, and enjoy ultimate relaxation or extreme adventure. Exploring Iran is even easier with a private rental car with a driver or a driver-guide!
Sit back and take in the breathtaking splendor of Iran's central deserts in your rental vehicle. One of the world's most enormous and stunning deserts. Four-wheeling in rural locations brings the desert's beauty and solitude to life.
To check prices and car models, email info@travelartin.com or contact us via WhatsApp at +989904949515.
Best Time to Book an Iran Desert Tour
Iran is a lovely country with a wide range of climates, from semi-arid to subtropical. As a result, the vegetation and fauna in different locations are diverse. The central plains of Iran have moderate springs and autumns but harsh, icy winters and scorching hot summer days.
That means that the ideal times to visit Iran's deserts are usually in the spring and fall. To be more exact, March to June and September to October. It goes without saying that summer is unbearably hot for an Iran desert tour.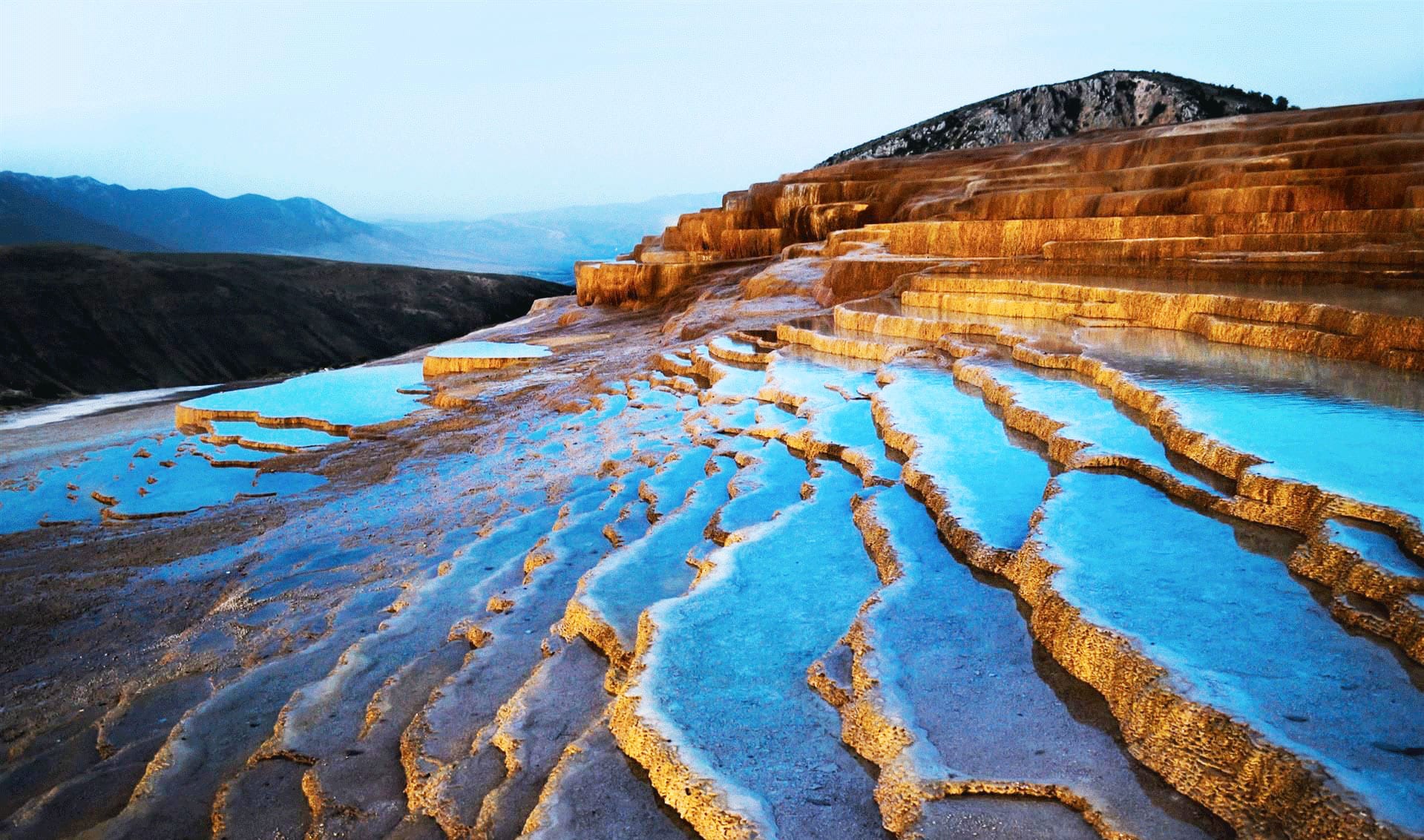 Fact Check: Iran is Safe to Travel to
When it comes to traveling, safety is an important issue that should not be overlooked. Traveling to Iran is no exception, and doing some homework is the least one can do to relax. But don't be concerned; Iran has been rated as a relatively safe tourist destination in the world! Not by us but by travelers.
Anyone who visits Iran quickly discovers that the country is far from what the media depicts. Because of what they see and hear in the media, a few travelers are always concerned about how they will be treated in Iran.
Iran's political position in regard to other countries has nothing to do with how Iranians approach visitors. We've come to reassure those few who are concerned that the Iranian people are indifferent about the political relations between their country and yours. Indeed, you will most likely receive the nicest welcome of your life in Iran!
Customize Your Tour to Iran Deserts
Knowing where each desert is located and how long it takes to get there from the nearest city will help you design the tour that best meets your needs and travel style. Knowing when is the ideal time to visit each site will also help you plan your vacation to Iran!
Of course, each of the top Iran desert tours offers something special, but you can make them much better by adding personal touches! You can use Artin Travel's Iran desert map to get all the information you need or contact us to directly ask your questions from a professional travel planner.
Find the Best Iran Desert Tours
Our Iran desert tour is meant to showcase the breathtaking charms of Iran deserts to those seeking adventure by bringing them on a fascinating adventure across uncharted territory. You'll have the chance to explore the Lut Desert and the Dasht-e Kavir, go on an adventurous safari across Iran's deserts, and sleep under the stars on these Iran desert tours. You'll also learn about the fauna of the Iran desert and the lifestyle and culture of the locals by spending the night at their place!
Some of our Iran tour packages also feature sightseeing in one or two cities in central Iran, allowing travelers to explore some of Iran's most beautiful historical sites while also learning about the country's culture.