Masoud ghadirian, an Iranian bodybuilder, won the title and gold medal in the +100 kg category at the 2022 Asian Bodybuilding Cup, according to Khabaronline News Agency. Masoud Ghadirian's titles and medals are summarized here, along with an interview with this Iranian bodybuilding champion.
Masoud Ghadirian also won gold at the 2021 Romanian Bodybuilding Grand Prix, one of Europe's most prestigious and reputable competitions.
Ghadirian, an Iranian bodybuilding star, has recently gained widespread recognition and popularity as a result of his three championship titles in Iranian national bodybuilding competitions from 2020 to 2022.He is currently the tallest Iranian bodybuilder who regularly competes and proves his superiority over his competitors.
The Second Iranian National Bodybuilding Competitions will be held in August 2022. These competitions, attended by all athletes from all over Iran, will be held on August 9-13, 2022.
Two weeks after the end of Iran's national bodybuilding competition, the Asian bodybuilding competition will begin in Kazakhstan. Masoud ghadirian faces his opponents in Asian bodybuilding competition in kazakhstan.
An interview with Masoud Ghadirian, Champion of the Asian Bodybuilding Cup
Masoud Ghadirian was interviewed after winning the gold medal at the Asian Bodybuilding Cup in 2022.The answers he gave to the news reporter's questions about the reasons for his bodybuilding success and physical health in this sport could be very interesting.
In response to a question about whether talent or effort is more important for bodybuilding success, Masoud Ghadirian stated, "Talent and genetics can play a major role in the success of bodybuilders, but they are not enough to achieve this goal." Bodybuilders who work hard can beat those who are talented but put in less effort and exercise less."
He also added, "I began bodybuilding professionally at the age of 16, and I am one of Iran's tallest bodybuilders. It's interesting to note that those who knew me thought I shouldn't continue bodybuilding because I wasn't talented or physically fit for the sport."
He stated, "I have always heard de motivating words and comments; many people advised me to start playing basketball or volleyball instead of bodybuilding. However, because I was interested in bodybuilding, I worked hard to advance and succeed in this sport."
Masoud Ghadirian said, "At the age of 32, I am now one of the most famous Iranian bodybuilders. I won three national championships in Iran, a gold medal in the Romanian International Bodybuilding Grand Prix, and a gold medal at the Asian Bodybuilding Cup.
In addition, I have 32 gold medals and 6 Mr. Oral titles from city and provincial competitions. I intend to compete in upcoming national and international bodybuilding competitions beginning this summer."
Masoud Ghadirian added, "I advise young people to stay away from steroid drugs." He explained, "Bodybuilders aspiring to compete in Mr. Olympia and other professional bodybuilding competitions must achieve optimal muscle mass and muscle cutting in order to compete fiercely with their strong international rivals."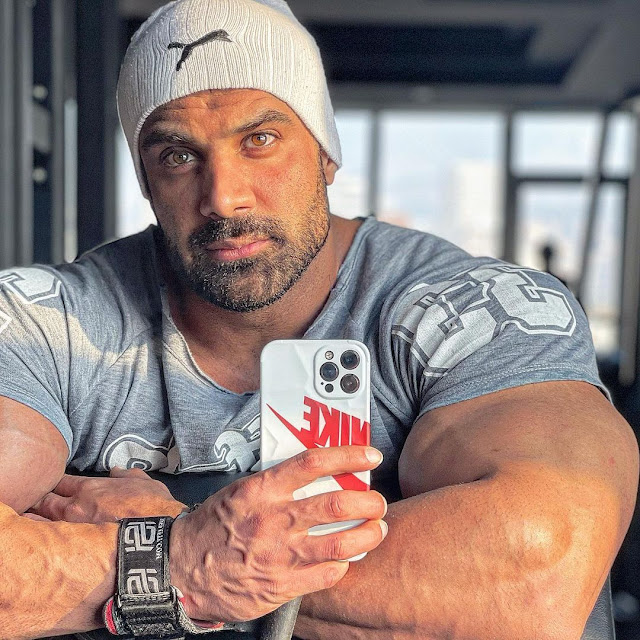 Bodybuilding drugs and supplements, according to Masoud Ghadirian, can pose serious risks to athletes of all ages, and many professional and amateur bodybuilders die each year as a result of using such drugs around the world. It is advised to avoid taking dangerous drugs if you exercise for physical health and fitness.
The best way to achieve physical health and fitness is through proper nutrition. I recommend athletes to be patient in order to achieve gradual success in bodybuilding; proper nutrition, adequate exercise, and adequate sleep are the three success factors in bodybuilding.