The increasing popularity of the Iranicard exchange among Iranian traders shows that there is a growing demand for a cryptocurrency trading platform in the country.
What is an OTC cryptocurrency exchange?
An OTC (Over-the-Counter) cryptocurrency exchange is a platform that facilitates the direct trading of cryptocurrencies between two parties without the involvement of an intermediary or a centralized order book. Unlike traditional exchanges where buyers and sellers place orders on a shared order book, OTC exchanges connect buyers and sellers directly to negotiate and execute trades.
Trading with fiat currency like IRR
One of the main advantages of Iran's largest over-the-counter (OTC) cryptocurrency exchange is the ability for users to trade Iranian Rials (IRR). This allows in-country traders to buy and sell digital assets in their local currency without the need for foreign exchange transactions. This has made the exchange particularly popular with Iranian traders who have been prevented from accessing foreign exchange markets due to sanctions and other restrictions
Security in iranicard.ir cryptocurrency exchange
The Iranicard exchange attaches great importance to security. They have implemented sophisticated security measures to ensure user data and funds are safe. The exchange regularly reviews its systems to ensure everything is secure and up to date. Users can easily trade more than 700 coins and tokens like Shiba , Dogecoin, Bitcoin, Tether , etc with security and fast transactions.
No fee for trading cryptocurrency
Receiving transaction fees is one of the main sources of income for exchanges, so it is very difficult to find an exchange with the lowest percentage of fees. Trading platform fees are an ever-increasing cost to users, causing frustration among most traders.
One of the most compelling advantages of Iranicard.ir cryptocurrency Exchange offers users compared to other competitors is that there are no fees for purchasing digital currencies.
After registering and verifying with this exchange, you will be able to trade all crypto currencies commission-free like DogeCoin. This means that users only need to pay network fees and not pay any additional fees for trading on the Iranicard exchange. Therefore, the amount displayed on the website will be the price of the desired digital currency and will be the final price. In addition, real-time prices and charts for all currencies on this website are up-to-date and available to all users.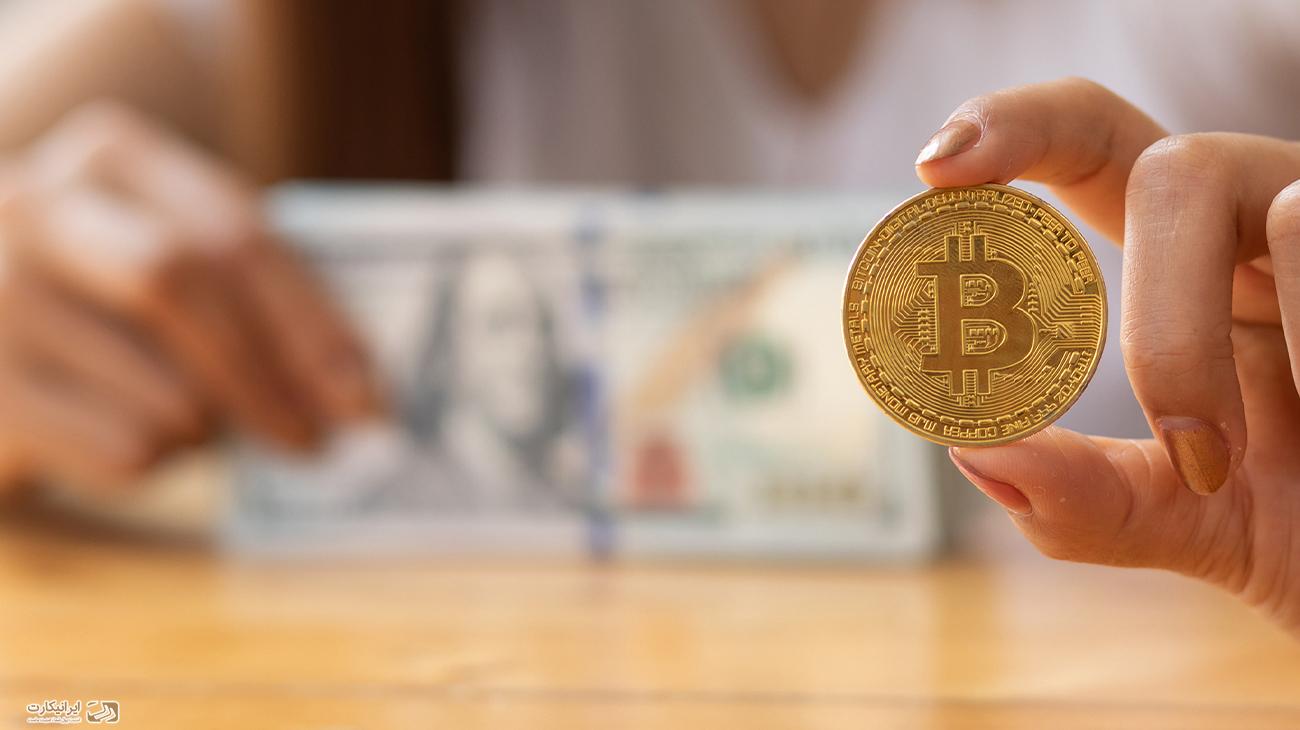 Listing More than 700 crypto assets
It may be interesting to know that users can currently buy and sell more than 700 coins and tokens like . Therefore, it allows users to trade a wide range of crypto currencies such as trading bitcoin, shiba, dogecoin, etc. Diversity in supported currencies gives traders more opportunities to make profits.
13 years of expriences
Naturally, working on a trading platform with decades of successful history can provide you with more security and confidence. Iranicard is one of the oldest domestic exchanges with more than 13 years of experience in providing cryptocurrency services. Therefore, from the users' point of view, it can be considered the most reliable option for buying and selling crypto currency.
To sum up, Iran's largest OTC cryptocurrency exchange is a game changer for crypto traders in Iran. Its peer-to-peer trading model, Iranian rial support, high liquidity, and robust security features have made it a popular choice among Iranian traders. As the cryptocurrency market continues to grow, more and more traders are likely to turn to Iranicard for their trading needs.
Advertisement