It has become a popular way of earning money in many countries. Of course, there are some defined rules for the drivers and their cars to follow before cooperating with the apps. But, these rules are far stricter in London. You must have a car that is under 10 years and complies with the Euro 6 standards. But, what if you have no car that fulfills the rules of joining rideshare apps? That's when the PCO rental cars show up. PCO stands for Public Carriage Office; it is a department of Transport for London (TfL). This department watches the standards of cars rentals which is a new solution for drivers with no suitable cars.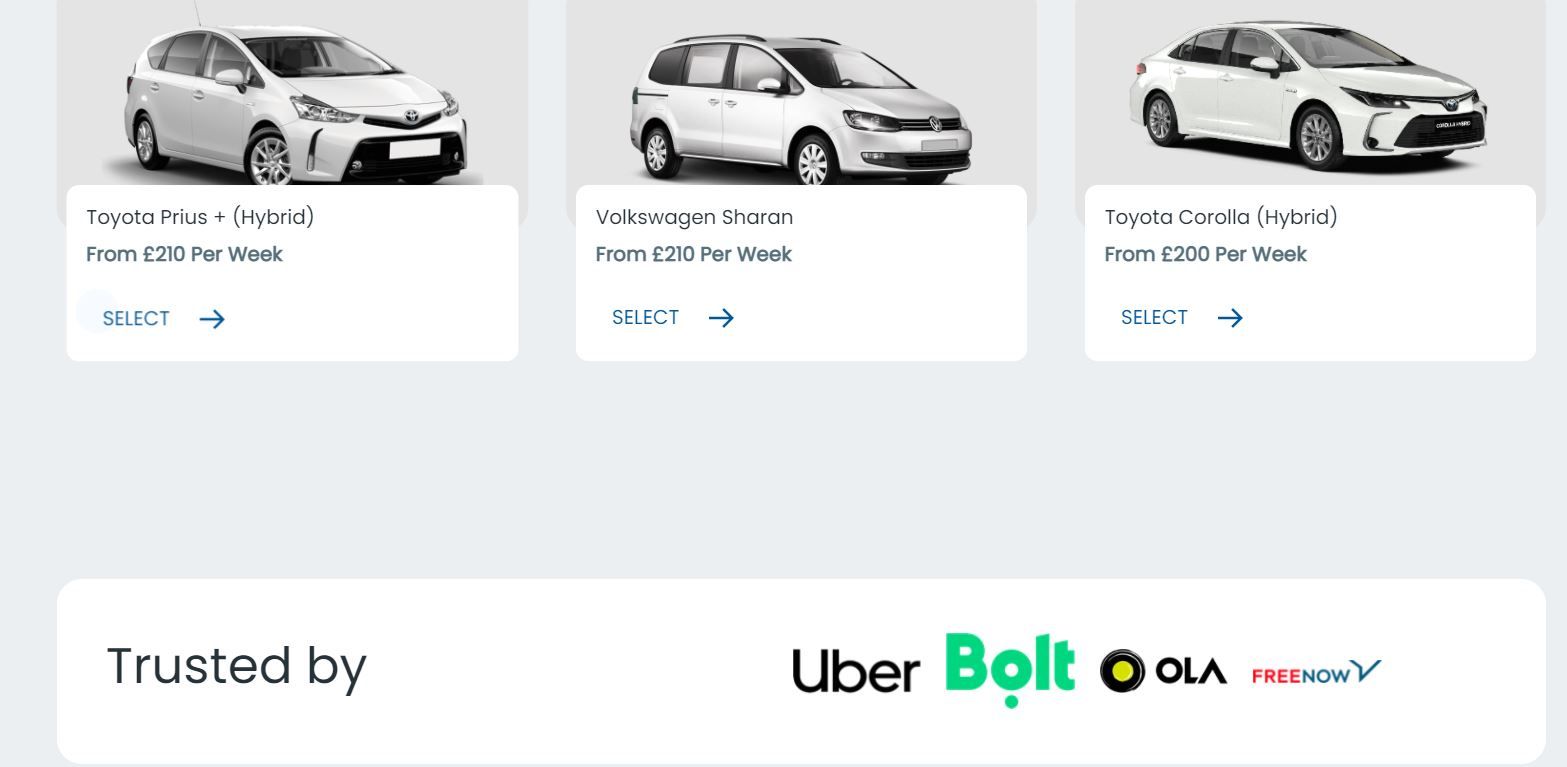 Join the Online Taxi Family
PCO car hire is in fact a means of participating in rideshare apps such as Uber and similar ones in London. Since the rules of driving on-demand private cars in the UK are far stricter that the rest of Europe, it is necessary to pass all the requirements. PCO rental car companies help you out to get in the community of private hire drivers, even when you don't have the needed vehicle. Many online drivers can not afford to buy a PCO-standard car. So, they rent that standard car from an owner and do personal work with that car like joining the rideshare fleet. They just need to follow the UK taxi protocols. Being over 21 years old and having a clear criminal record, you can step in the process of PCO car hire in London. And, of course, a good skill in driving is an important must. Because you should return the car to its owner as it was before. Not to mention that since the minute you rent the car, all of its expenses are on you. It includes the costs of fuel, tires, penalties, and possible accidents.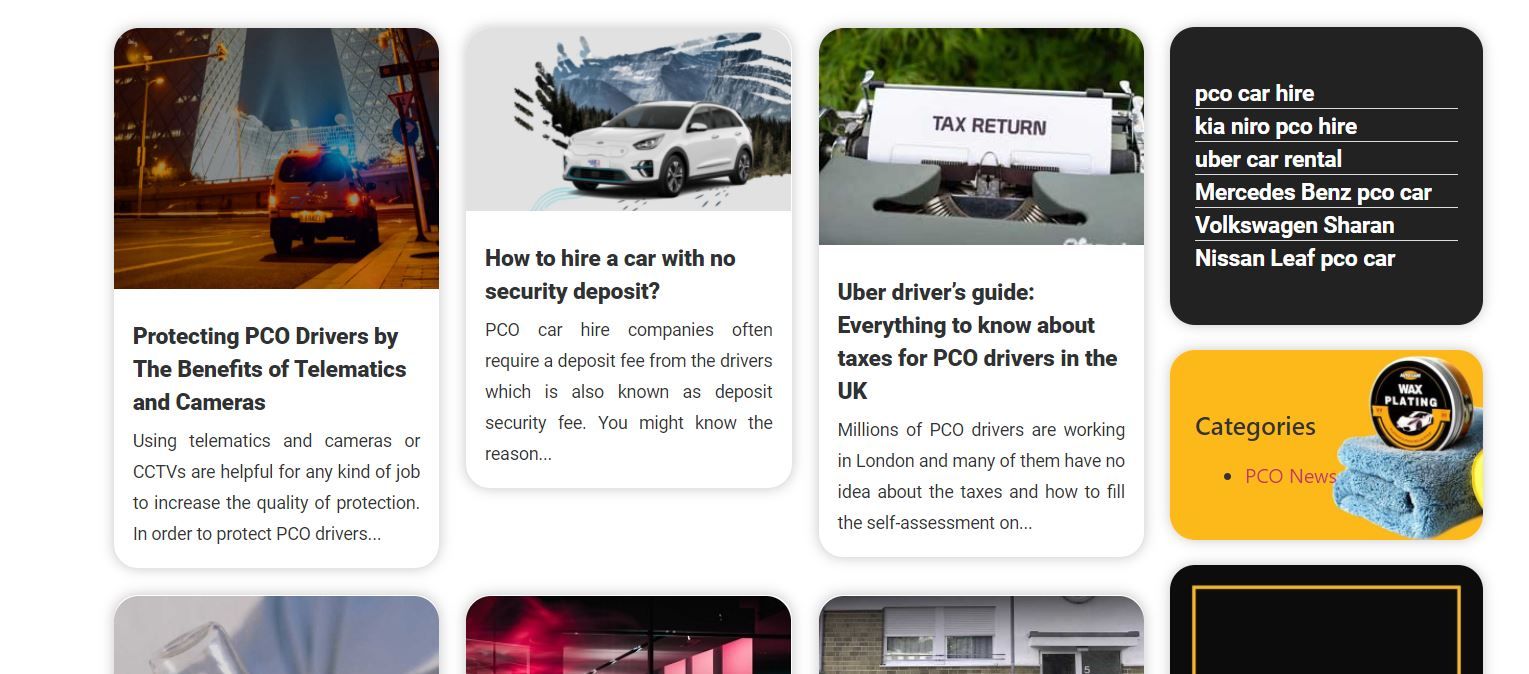 How to become a PCO driver in London?
For the first step, you should have the PCO License, also known as the Private Hire Driver (PHV) License. It allows you to work as a minicab driver or chauffeur. Also, it provides you with working as an Uber driver. The license is valid for 3 years and is issued by the PCO (Public Carriage Office).
For getting a PCO License, you need to be at least 21 years old. You must have UK driving license. A valid Criminal Record Check (DBS) is necessary. Then you should complete a medical examination, pass the Topographical Skills Assessment, and last but least, take the English Language test. It is crystal clear why you need all of these points. As a private hire driver you must know the city well and you should be able to communicate with your customer. The total cost to get a PCO License could be up to £700. Taking a new license generally takes 12 to 16 weeks to fully process a PCO license application. Also, a few weeks before the license expiration, the PCO sends you the renew forms and you need to follow the steps. Note that if you do not renew it on time, you should pave the whole way of requesting a new license from the beginning.
If you want this license for being an Uber driver, you also need to pass a half-day course of Uber training.
What Are the Standard Cars for Uber Drivers?
Your car for Private Hire Driving (PHV) or as known among people, PCO, must meet some standards that are strictly defined in London. First, it must be a Euro 6 petrol or diesel engine, or a Euro 4 petrol-hybrid engine. It must have four independently opening doors,, be in good condition with no cosmetic damage, and holds no commercial brandings. As we said you need not own the car. Apply for an Uber hire car in London. Check its PHV license and insurance. Now, hit the road!
The Most Favorite PCO Cars by the drivers
According to a questionnaire done among the PCO drivers, the first place for the most favorable car goes to Tesla Model S. Yet it is still rare. The second place is for Toyota Prius Hybrid Active and it is by far the most popular car for PCO drivers in London, and the flagship car of the Uber-era. Mercedes Benz, Kia E-Niro pco hire fill the third and fourth places. This ranking follows by other models of Toyota and Kia as well as Nissan.
Meanwhile, Toyota Prius, Mercedes E- and V-class, and Kia models are among the best cars for Private Hire Taxis. They are among the most favorable ones regarding the standards and the passenger's satisfaction.
Where Can You Find A Standard PCO Rental Car?
There are many PCO car hire companies in London right now. They offer different PCO car rental plans. But the more flexible and affordable they are, the better it is for the driver. A responsible company lets you drive with peace of mind. And, this is one of the cons of PCO car hire in London. It is the company that provides you with trending and popular cars so that your chance of getting high points as well as tips soars. Besides, there is no need to worry about technical or legal issues since the company has checked and solved all of them. Also, they are by your side in case of any upcoming problem. So, despite you don't have the required car, you can benefit from the earning without being worry of all the responsibilities. This PCO car hire can vary from a few days to several months according to your contract.