Iran's best export pistachios include Akbari, Badami, Kaleh Ghochi, Ahmad Aghaei, etc. kivaaz company provides services in the field of wholesale purchase and sale of pistachios with export quality according to the standards of the destination country.
Wholesale sale of Iranian export pistachios
The best pistachios produced in the world belong to Iran and all these varieties are also used for export.
Every year, a very large amount of Iran's exported pistachios are sent to various commercial destinations in the world. Selling Iranian pistachios in bulk in stores of different countries is easy, and each country uses a special type of Iranian pistachios according to its market power.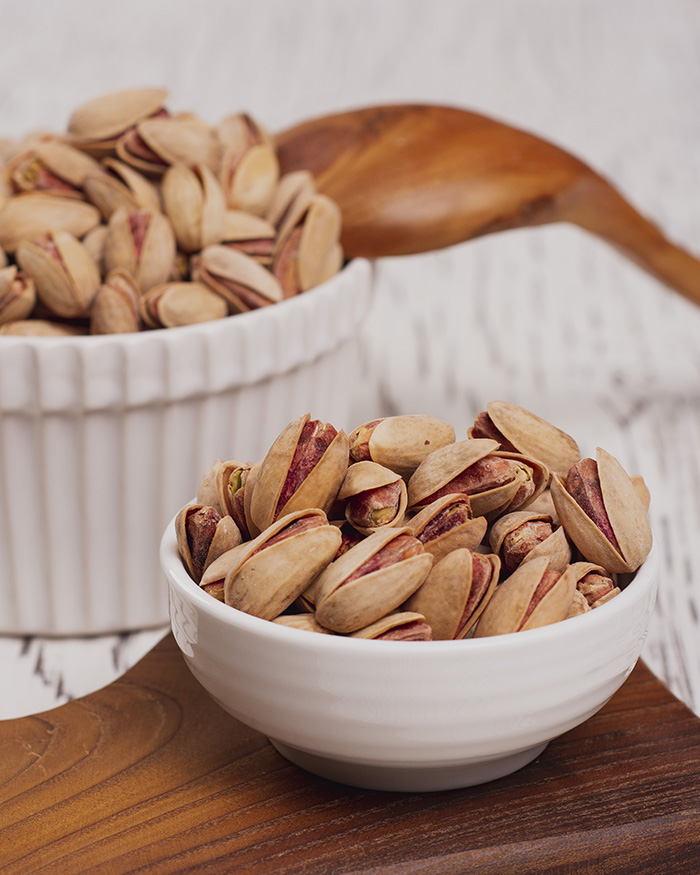 Iranian pistachios
Iran's best export pistachios for export to different countries of the world
The best Iranian export pistachio is different for each country, and the term "best export pistachio" does not have the same meaning. The wholesale sale of Iran's exported pistachios to some countries that have specific tastes is as follows:
Purchase of exported pistachios by Iraq: Iraq is the buyer of Ahmad Aghaei and Akbari types of Iranian pistachios.
Purchase of exported pistachios by India: India has a very high purchase of Ahmad Aghaei Sefid pistachios from Iran and sometimes Akbari pistachios.
Buying export pistachios by Lebanon: the best type of this product for the wholesale sale of pistachios to Lebanon is the Dastchin variety.
Purchase of exported pistachios by Russia: Russia buys almost all types of Iranian pistachios with second and third grade quality in bulk.
Purchase of export pistachios by Pakistan: Pistachios Anas Riz Sangha, Badami, Ahmad Aghaei and Akbari are suitable for Pakistan.
First class Iranian pistachios
Definition of pistachio nuts
The number of pistachios in a 28.35 gram sample of the pistachio product is called an ounce of that product. Pistachio weight is one of the most important parameters in the wholesale sale of export and domestic pistachios.
Wholesale sale of Abkhandan pistachios for export
Surely many of you have heard the name of Abkhandan pistachios, but are Abkhandan pistachios suitable for export? Before answering this question, we must know what Abkhandan pistachios are and how they are produced. In fact, as the name of this type of pistachio shows, this type of pistachio has been softened by water. In the classification of pistachios in this way, we generally have two types of pistachios:
Natural smiling pistachio: different varieties of pistachio that are naturally smiling when harvested from the tree.
Smiling mechanical pistachios: different varieties of closed-mouth pistachios that are smiling by industrial methods.
The process of smiling makes the cost of the product lower than that of naturally smiling types. But the noteworthy point is that the quality of Abkhandan pistachio is lower than that of natural Khandan. Two types of pistachios, ram's head, and hazelnuts, need to be prepared to smile with a gentle hammer before being softened with water. Therefore, the name of smiling mechanic is more conventional for these types.
Imported Iranian pistachios
Abkhandan pistachios are mainly sold to more limited countries and have fewer buyers. Abkhandan pistachio nuts are soaked with water. Therefore, they have a weaker taste, which causes fewer customers. Also, the longevity of Abkhandan pistachio cultivars is less than that of Khandan, so this is also a negative point. The most important reason for the bulk purchase of Abkhandan pistachios for export is the lower price of this type compared to the natural types of Khandan.
Iraq, Russia, Uzbekistan, Kazakhstan, Spain and China are the main buyers of Abkhandan pistachios. The wholesale sale of large, smiling natural export pistachios is mostly done in Arab countries. So that the quality of pistachio is very high and it has a relatively high price. However, the largest volume of Iran's pistachio exports belongs to medium-priced pistachios. This type of pistachio includes many types of pistachios produced in Iran, which are sold to various markets such as China, Europe, etc. at reasonable prices. will be
The neighboring countries of Iran and Russia are included in the category of countries where Iran's cheap pistachios are mainly sold to these countries. As mentioned, for the sale of Iran's exported pistachios, marketing should be done in different countries of the world in order to have a successful and dynamic business.
Iran's main export pistachio sales center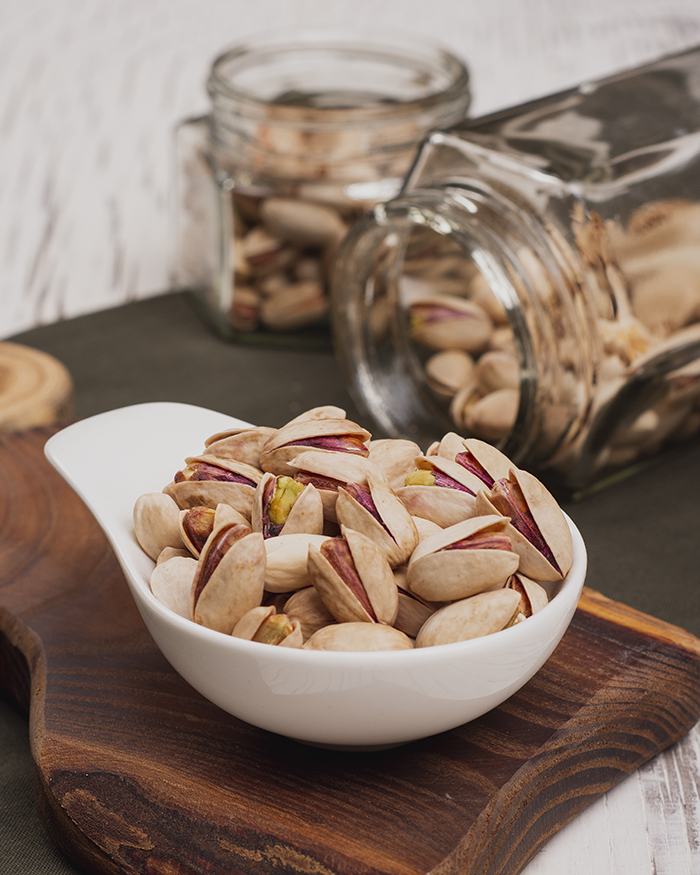 Iran's exported pistachios are mainly offered in pistachio buying and selling centers. Sale of all kinds of pistachios, hazelnuts, Akbari, Kole Gouchi. Ahmed Aghaei, at a very reasonable price, is done at Kivaaz pistachio wholesale center.
Types of wholesale pistachio sales centers for export
Due to the high volume of pistachio exports and buying and selling in Iran, many centers throughout Iran offer this product. Pistachio sales centers are usually divided into three general categories:
Centers that buy pistachios directly from the farmer and after processing them in their collection, offer them to the market without intermediaries. These centers are the best option for buying pistachios in large quantities.
Centers that buy processed pistachios from pistachio collection terminals and sell them with a certain profit percentage.
Centers that sell processed pistachios without buying them with a certain profit percentage for the owner. This category is defined as work rights. In the pistachio market of Iran, the first centers have a much higher reputation and have a much better price.
Kivaaz trading pistachio wholesale center
Kivaaz commercial pistachio wholesale center produces all kinds of export and first-class pistachios in very high volumes. This group has a long history of exporting pistachios to different countries. The long history of supplying all kinds of pistachios and exporting them to different parts of the world by this group has made it a group that is experienced in supplying and packing pistachios.
Kivaaz trading company exports high-quality and first-class Iranian pistachios to different countries of the world, including Arab and European countries. For advice and information about the services of this center, contact the sales consultants of this collection online. To buy and sell Iranian pistachios, you can visit our website address:
Advertisement