According to Footbalium, he is undoubtedly one of the greatest footballers of all time. He has achieved tremendous success in his professional career and continues to be an inspiration for aspiring players around the world. Despite being such a renowned figure, there are still many interesting facts about him that remain unknown to most people. From his humble beginnings to becoming a global superstar, we bring you some interesting facts about Cristiano Ronaldo that you probably didn't know.
Interesting facts about Cristiano Ronaldo
Here are some interesting facts about Cristiano Ronaldo that you may not know.
Childhood and background
Ronaldo was born in a small town called Funchal on the Portuguese island of Madeira. His mother worked as a cook, and his father was a municipal gardener. He had two siblings, one older brother (Hugo) and one younger sister (Elma). From an early age, Ronaldo displayed superior football skills and showed signs of becoming an elite player. He joined Sporting Lisbon's youth academy at the age of 12 and signed his first professional contract with them when he was 17 years old.
Professional career
Cristiano Ronaldo has had an illustrious professional career which has seen him become one of the world's most celebrated footballers. He currently plays for Saudi Professional League club Al Nassr and the Portugal national team, having previously featured for the likes of Sporting Lisbon, Real Madrid, Manchester United, and Juventus. Cristiano Ronaldo boasts a total of five Ballon d'Or awards, making him one of only two players to have won the accolade over three times, along with his great rival Lionel Messi. He also holds many domestic and European records. Cristiano Ronaldo has truly cemented himself as one of the greatest football players ever to grace the sport throughout his incredible professional career. During his illustrious professional career, Cristiano Ronaldo has scored over 800 goals in over 1100 games and represented some of the most iconic clubs in the world. Cristiano Ronaldo showcases inspiring dedication, hard work, and determination, all proving why he's considered a legend.
Interesting records and awards
Ronaldo has won numerous awards and holds some impressive records. He is the all-time leading scorer in the UEFA Champions League and European Championship, as well as being the most-capped Portuguese player of all time. Ronaldo has also been awarded the prestigious Ballon d'Or five times, which is a record for a European footballer.
Some of his individual awards include:
FIFA Ballon d'Or: 2008, 2013, 2014, 2016, 2017

FPF Portuguese Player of the Year: 2016, 2017, 2018, 2019, 2022

European Golden Shoe: 2007–08, 2010–11, 2013–14, 2014–15

Pichichi Trophy: 2010–11, 2013–14, 2014–15

Premier League Player of the Season: 2006–07, 2007–08

Serie A Footballer of the Year: 2019, 2020

The Best FIFA Men's Player: 2016, 2017

La Liga Best Player: 2013–14
Ronaldo's lifestyle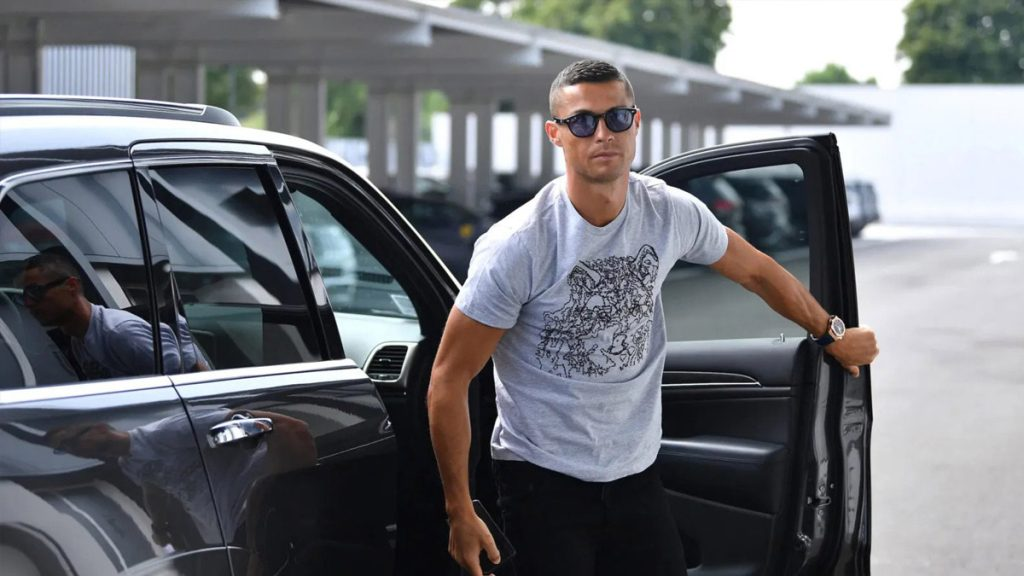 Our interesting facts about Cristiano Ronaldo would be incomplete without talking about his lifestyle. In addition to his success on the pitch, Ronaldo also has an incredible lifestyle. He lives in a luxurious house in Riyadh, Saudi Arabia, which he shares with his family, and owns several private jets and luxury cars. The player is also well known for being a philanthropist and regularly donating large sums of money to various charities around the world. Ronaldo is also very active on social media and has roughly 700 million followers across all platforms combined. He often shares posts about his family, friends, work, and interests with his fans. This makes him one of the most followed sportspersons on earth!
Heart surgery
One of the unknown facts about Cristiano Ronaldo is about his heart surgery. At the age of 15, Ronaldo underwent a heart procedure to treat an irregular heartbeat. He had experienced episodes of dizziness and fatigue for several years prior to the surgery and was advised by doctors to have it done in order to improve his health. After being released from the hospital, he took some time off from football in order to fully recover from the procedure. Fortunately, Ronaldo made a full recovery and was able to return to playing again.
Charges of rape
Ronaldo was the subject of allegations of sexual assault. This is not one of Ronaldo unknown facts. However, an investigation by law enforcement found no evidence to support the claims, and Ronaldo was not charged with any crime. Cr7 has since maintained his innocence in the matter and has publicly addressed the accusations multiple times. He has also used this as an opportunity to raise awareness about issues surrounding gender equality, violence against women, and consent.
Business ventures
Apart from being a footballer, Ronaldo is also involved in several business ventures around the world. He co-owns a number of restaurants, as well as his own line of clothing and footwear. He also owns a modeling agency and several hotels and has even developed his own brand of perfume.
Charitable work
Cristiano Ronaldo top facts include his charitable work as well. He is also very involved in philanthropy and has donated millions of Euros to various charitable organizations around the world. He also frequently donates his time and energy to various causes, such as providing aid to people affected by natural disasters.
Diet and fitness routine
Ronaldo is known for his superior physical condition, which he maintains through a strict diet and intensive training regimen. The 37-year-old player consumes mostly lean proteins such as fish and chicken, as well as plenty of fruits and vegetables. He also follows a specialized workout plan that focuses on improving strength, speed, and agility.
CR7 Museum
In 2013, Ronaldo opened the CR7 Museum in Madeira, Portugal. The museum houses a variety of memorabilia from throughout the footballer's career, including trophies and awards from his many successes. There is also an interactive area where visitors can interact with 3D projections of Ronaldo playing football. The museum serves as a great reminder of all of Ronaldo's achievements and is well worth a visit for any fan of the star! We would like to thank him for giving us this chance to relive some of his greatest moments. He has been an incredible player who will be remembered for generations to come.
Children and wife
Ronaldo has four children – two sons, Mateo and Cristiano Jr., and two daughters, Eva Maria and Alana Martina. He is married to Georgina Rodriguez, whom he met in 2016. The couple tied the knot in 2017 after a whirlwind romance. The family lives together at their luxurious estate in Riadh. Ronaldo is a devoted father who loves spending time with his kids. He also makes sure to take them out for special activities such as sports matches or visiting amusement parks.
Social media
The player is one of the most followed celebrities on social media. An instance of Ronaldo amazing facts could be the number of his followers on social media platforms. He currently has over 700 million followers across multiple platforms, including Twitter and Instagram. He uses these channels to keep his fans updated with his activities on and off the pitch, as well as to promote his charity work and personal brand. Cr7 also engages in conversations with people who comment on his posts or write messages to him. Cristiano Ronaldo is a remarkable example of how an individual can use their platform for good and reach millions of people around the world. We look forward to seeing what he does next!
Net worth
His estimated net worth is around $500 million, making him one of the wealthiest footballers ever. The majority of his wealth comes from his salaries at clubs such as Manchester United, Real Madrid, Juventus, and Al Nassr, along with endorsement deals with major brands like Nike and Herbalife. He also owns a variety of investments, including properties, businesses, and other real estate assets, which have helped to increase his net worth even further.
Salary at Al-Nassr
Ronaldo recently signed a three-year deal with Saudi Arabian club Al-Nassr. The last part of this article contains interesting facts about Cristiano Ronaldo's salary. He will reportedly be earning an annual salary of $200 million in addition to performance bonuses, making him the highest-paid player in the league. It's a major coup for Ronaldo, and he'll no doubt make an impact on the team as well as on Saudi football overall. It's great to see such a high-caliber player choosing to play in the Middle East, and we're sure this is only the beginning of a successful journey at Al-Nassr!
Source: https://footbalium.com/
Advertisement